KRYPTOSPHERE®
BLOCKCHAIN SUMMIT
2023
Kryptosphere® Blockchain Summit is a day of exchanges and meetings with the biggest players in the blockchain ecosystem.
It is structured around six round tables bringing together experts in entrepreneurship, innovation, cybersecurity and DeFi.
The event aims to allow everyone to exchange with these exceptional players, both during the round tables and during the cocktail party where our partners' stands will be present with many surprises!
KRYPTOSPHERE® is a unique initiative, created by 4 Kedge students in 2017. Since then, it has grown considerably and is now the largest student association in France specialising in new technologies related to Blockchain, AI and FinTech.
KRYPTOSPHERE® brings together more than 700 students from France's leading higher education institutions and offers numerous projects and conferences each year with the aim of sharing, discovering and deepening the technologies linked to the Blockchain ecosystem.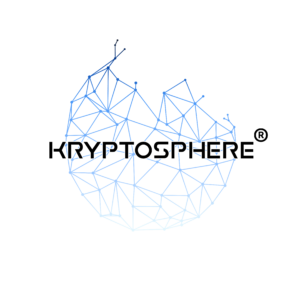 KRYPTOSPHERE® BLOCKCHAIN SUMMIT
KRYPTOSPHERE® BLOCKCHAIN SUMMIT Initiated in 2022 by the KRYPTOSPHERE® branch of the Pôle Universitaire Léonard de Vinci (ESILV, EMLV, IIM), the KRYPTOSPHERE® Blockchain Summit aims to bring together enthusiasts of the French-speaking blockchain ecosystem for a day of exchanges and meetings in the company of the most important players in the field. Algorand built and developed the open and permissionless, Pure Proof-of-Stake blockchain protocol that, without forking, provides the necessary security, scalability, and decentralization needed for today's economy.
With an award-winning team, Algorand enables traditional finance and decentralized financial businesses to embrace blockchain for decentralized applications.

BPIFrance is the French government's public investment bank. With its long history, it finances and supports companies at every stage of their development.
BPIFrance is one of the major players in the energy transition and in international innovation. This priority for innovation makes BPIFrance one of the key players in the French blockchain ecosystem.

KPMG is the leader in blockchain and cryptocurrency consulting. Their activities cover all the needs of private and public players on these innovations: acculturation, identification of use cases, tailor-made consulting, technical development of blockchain applications (PoC, MVP, production launches), technical audit and due diligence.

Ledger was founded in 2014 by eight experts with complementary backgrounds in embedded security, cryptocurrencies and entrepreneurship, united by the idea of creating secure solutions dedicated to blockchain applications. Ledger SAS now employs over 800 people in Paris, Vierzon, New York, Zurich and Singapore.

CEDE Labs is a non-custodial CeFi/DeFi tracking and management solution, providing a user-friendly decentralized application (dApp) and browser extension that enables users to track, manage, and invest all of their crypto assets on a single interface, whether stored off-chain (in a CEX) or on-chain (on a blockchain). 
Access to CeFi liquidity from any dApp, and connect to any CEX and any chain. Be omniscient. Be efficient. HODL Consulting was founded in 2022 by Houssen ISSOUF ALY, Web3 accountant. HODL Consulting assists small and medium-sized businesses in all sectors of activity, with a strong appetite for technology, including everything related to the web3 ecosystem.
HODL Consulting's « tailor-made » approach allows us to offer an unprecedented customer experience and financial expertise to allow our customers to focus on the development of their activities.

Billy is a live event ticketing app that sells tickets as NFTs, allowing fans to engage with events in new and exciting ways.
With greater control over primary and secondary ticket sales, as well as the ability to earn royalties from reselling, Billy empowers artists, organizers, and their communities.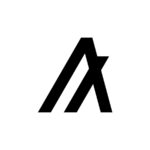 Learn how to use the Algokit
At the Algorand Foundation Stand
FIRST ROUND TABLE - FRENCH BLOCKCHAIN INNOVATION
KEYNOTE - BPI
How BPI is helping blockchain innovation
KEYNOTE - APWine
Building the Infrastructure for DeFi's Interest Rate Derivatives
FIFTH ROUND TABLE – CREATOR ECONOMY & MEDIA FUNDING ?
Pay in crypto and get a NFT 👇